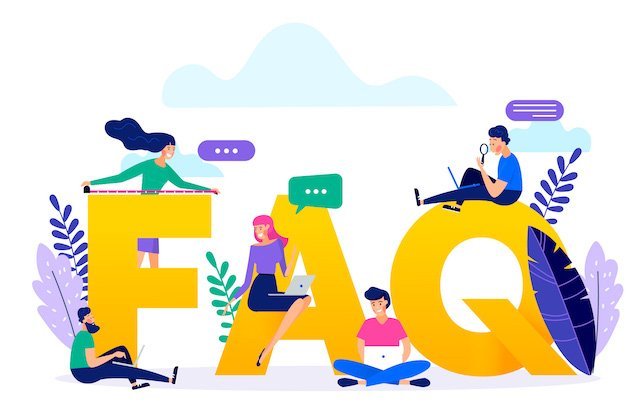 Welcome, how can we help you?
Perhaps you might have some questions that you need to ask us and we are more than happy to help you. We have prepared a series of Q&A here in order to try to give you the answers that you need. If you can't find any answers here, please never hesitate to contact us at contactus@sgtfood.com.my or Whatsapp us at 012-5885239.
Member Account
Click the [SIGN IN] button at the top right of our home page, enter your registered email address at the "Forget your password?" section and your password will be emailed to your registered email address.
Is it necessary to register as a member?
Yes. Register with us to enjoy our point and rewards benefits. SGT Food sincerely invites you to join us!
I want to change my registered information (address or name etc)
Please log in and click the "Account" button to view your information. Please enter your new information in the fields that require updating.
Can I change my password as often as I like?
Please log in and click the "Account" button > Account details and you can change your password as often as you like on the displayed screen.
Can I register again with the same email address I used before?
You cannot register more than once with the same email address. Even if you delete your account, you cannot re-use that same email address to re-register.
I've registered but I haven't received my confirmation email yet. How can I complete registration?
You may have entered your email address incorrectly when you registered. Please check the fields and try again.
* Check the spam box also.
Online Orders
How do I order SGT Food online?
Just follow these simple steps:
Register an account as a member or Sign In(Include ID & Pword" & "Online Order" at vikingy1.sg-host.com.
Choose the desired item(s) add-in shopping cart.
Go to order summary confirm your order.
Checkout, and fill up shipping information (No PO Box).
Choose the payment method.
Apply if any promotion/voucher code or credit.
Check out the order and make payment.
Receive order confirmation by mail
How to check the status of my order?
Log in and then click the "My Order" button. There will show your consignment note number attached (with link)
How to check if my order was successful or not?
Through the "Order Confirmation" email sent by us to your registered email address.  If you do not receive this email, please contact us at contactus@sgtfood.com.my stating your Member ID, Order ID and name.
How to change the shipping address?
You can contact us before the shipping label is printed, we can change the delivery address accordingly. Please contact us at contactus@sgtfood.com.my or call us at 05-6221515.
Can I change and cancel my order?
Due to our products being perishable food items, we regret to inform you that all orders cannot be canceled after being placed. Kindly ensure that you have checked and validated all details and information before you proceed with payment.
Payment
What are the available methods of payment?
We accept credit card (Visa/Master) payments as well as local bank online transfer (FPX) from major banks in Malaysia. We also accept mobile wallet payments such as Kiplepay, Touch&Go, Alipay, WeChat pay, and Boost.  Alternatively, you can also bank-in the payment to us after you placed your order through:
Manual Banking (ATM Transfer / Cash Deposit)
Internet Banking (Online Bank Transfer / Interbank Transfer)
Maybank Berhad
SGT FOOD INDUSTRIES SDN BHD
558060503175
Public Bank Berhad
SGT FOOD INDUSTRIES SDN BHD
3175769008
Please send us your payment receipt together with the order ID to us at contactus@sgtfood.com.my or Whatsapp at +6012588 5239.
*Note: Please make your payment is made within 48 hours after you have placed your order. If you're making a cash deposit payment and have to pay a round figure, we will return your change via cash in your parcel or via online banking.
Can I pay for my items cash on delivery?
At present we do not accept cash on delivery payment.
What currency will I have to pay with?
We accept payment in Malaysian Ringgit (RM)
Shipping
We send your items by courier services such as Best Express or City-Link whichever available.
We will ship out the orders within the next 1-2 working days from the date of order confirmation. Orders are dispatched for delivery between 9.00 am – 5.00 pm from Monday to Friday.
It takes how many days to arrive?
Under normal circumstances, you will be able to receive your purchase within 2-3 working days for West Malaysia and 5-7 working days for East Malaysia after order confirmation. However, we are unable to guarantee that all orders will be delivered within the stipulated time frame. Our aim is to have your items shipped out as fast as possible except for some circumstances where unfortunately it is beyond our control for example courier service delays, public holidays, or items out of stock.
Can you ship items to multiple shipping addresses?
NO, we are very sorry that you can only specify one address per order. If you want to ship items to multiple addresses, you have to order separately for each address. However, please be reminded that you will be charged shipping and handling fees for each order.
For West Malaysia:
Purchase less than RM50 = RM10 per courier.
Purchase at RM50 – RM99.99 = RM 8 per courier.
Purchase at RM100 & Above = Free Shipping
For East Malaysia:
Less than 1kg=RM12
1kg-2kg=RM15
2.01kg-3kg=RM20
3.01kg-4kg=RM25
4.01kg-5kg=RM29
5.01kg-6kg=RM32
6.01kg-7kg=RM38
7.01kg-8kg=RM42
8.01kg-9kg=RM46
9.01kg-10kg=RM50
Are you selling to a country other than Malaysia?
No, as of this moment, we are only selling in Malaysia.